Kavan Palangappa
We presented a paper at the PHUSE 2022 Americas Winter Single Day Event on the topic of Universal Data Model (UDM) being leveraged to streamline pathways to SDTM and ADaM Standards. This paper introduces Xbiom to automatically map raw data to SDTMs.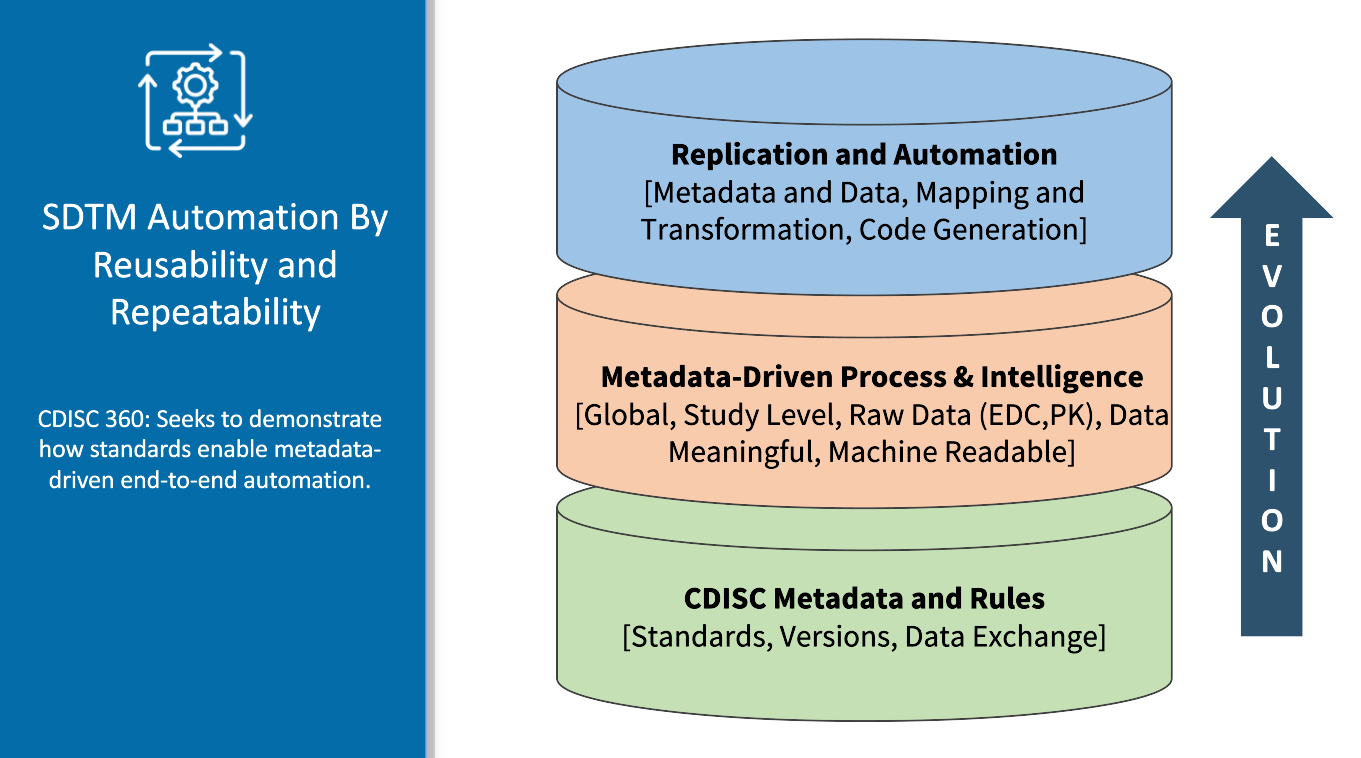 Leverage a Universal Data Model (UDM) to Streamline Pathways to SDTM and ADaM Standards
• Paradigm Shift
-Post CDISC Standards and Experience
-Non-Linear Accretive Processing
-Integrated CDISC Compliance
• Xbiom with Universal Data Model (UDM)
– Low-Code User Interface
-Six Step Visualization Process
• Universal Data Model (UDM)
-Reusability and Repeatability
-Direct to Review and Analysis
-Monitoring and Accretive Resolution of Data Issues
• SDTM Generation
-SDTM IG Specifications, CDISC 360's Mission
-Metadata Repository, Auto-Mapping and User Confirmation
-Continuous Learning Process
CDISC Compliance: SDTMs and ADaMs
Traceability: SDTMs and ADaMs (variables, value level metadata) traced back to SDTM, raw source data, and mapping decisions.
Reproducibility: SDTMs and ADaMs may be reproduced using mapping programs. TLF can be reproduced using TLF programs.
Conformance: SDTM and ADaM dataset are CDISC conformant for exchangeability i.e. they meet the specific design specifications as well as the general SDTM and ADaM model specifications.
Completeness: SDTM are complete, i.e. all raw data items that were designed to be mapped are indeed present in the SDTM datasets – not just EDC data. ADaMs are complete, I.e. all analysis variables are mapped from SDTMs.
Integrity: Data integrity is preserved, i.e. data points are not inadvertently affected (e.g., by truncation), no loss of records.
To read the paper, please click on the link below:
Universal Data Model (UDM) for a Streamlined Pathway to SDTM and ADaM Standards
Universal Data Model (UDM) with Data Service Layers