Nonclinical Study Repository with Study and Cross-Study Search, Analytics, & Visualization
Xbiom Nonclinical Insights includes:
 Longitudinal integration of disparate components of nonclinical studies into a repository for search and discovery of signals or cohorts based on specified criteria.
Safety, toxicology analysis and visualization of study and cross-study analytics.
Maintain data in a Universal Data Model with harmonized terminology and normalized units for easy repurposing, including generation of SEND datasets.
Monitoring of interim data from ongoing studies.
Data loading and adaptors for disparate sources as well as SEND datasets.
Xbiom™ Insights allow researchers to capture insights by generating TFL objects that include figures, tables, and listings with annotations for any selected cohorts; and save these TFLs for future access and publishing.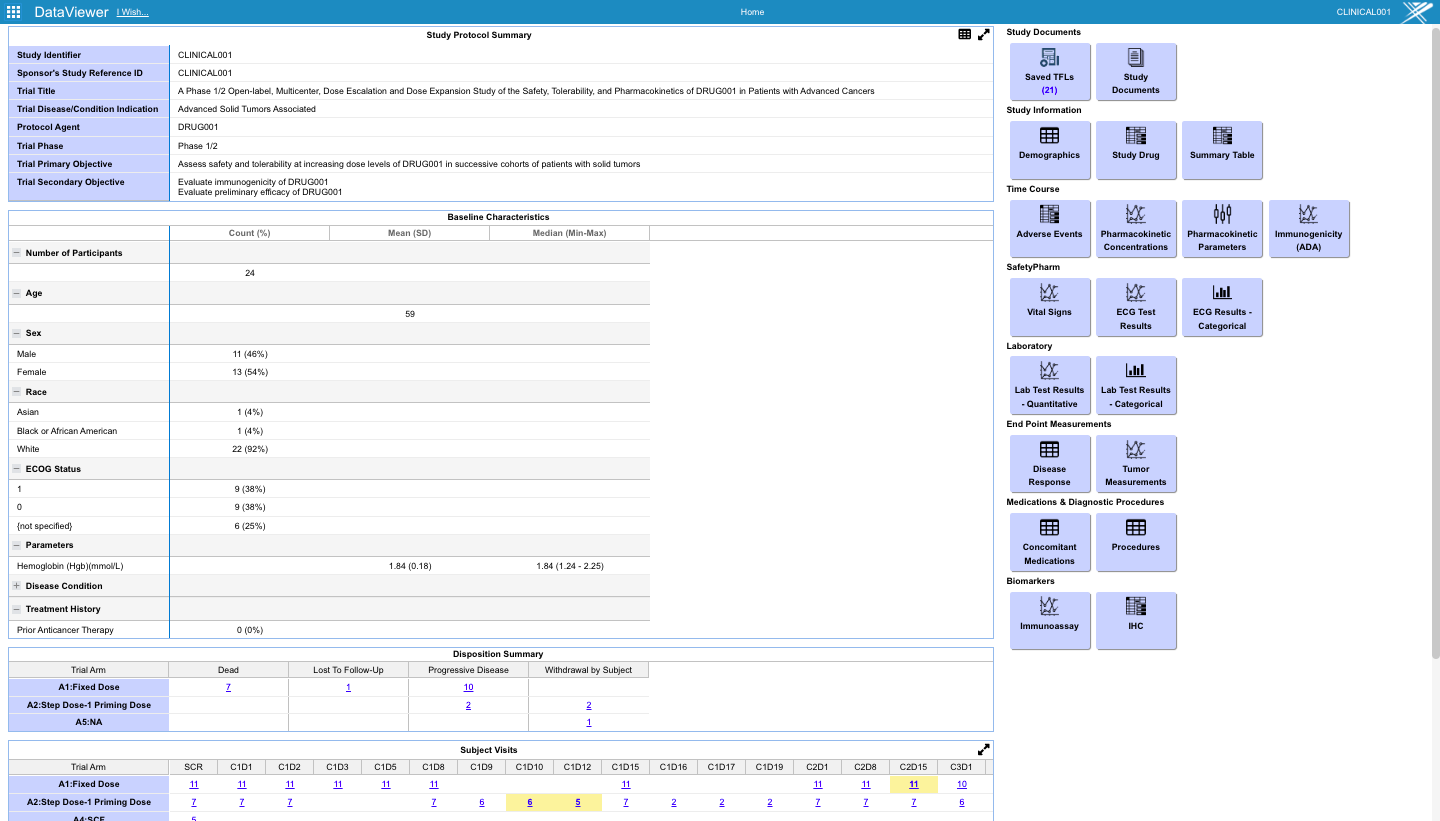 Preconfigured monitoring tables and charts accessible from the study dashboard.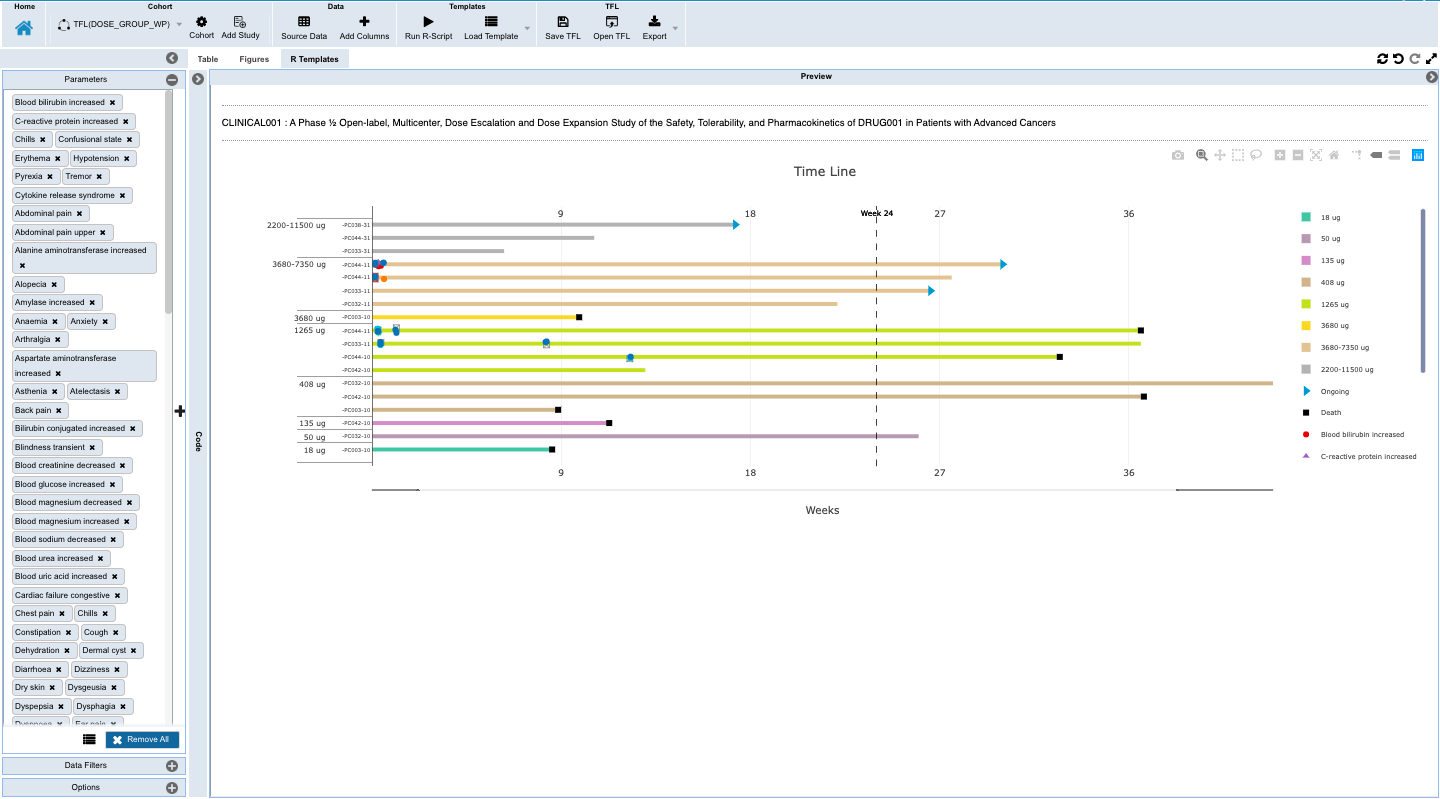 Overall study timeline view of the ongoing study with events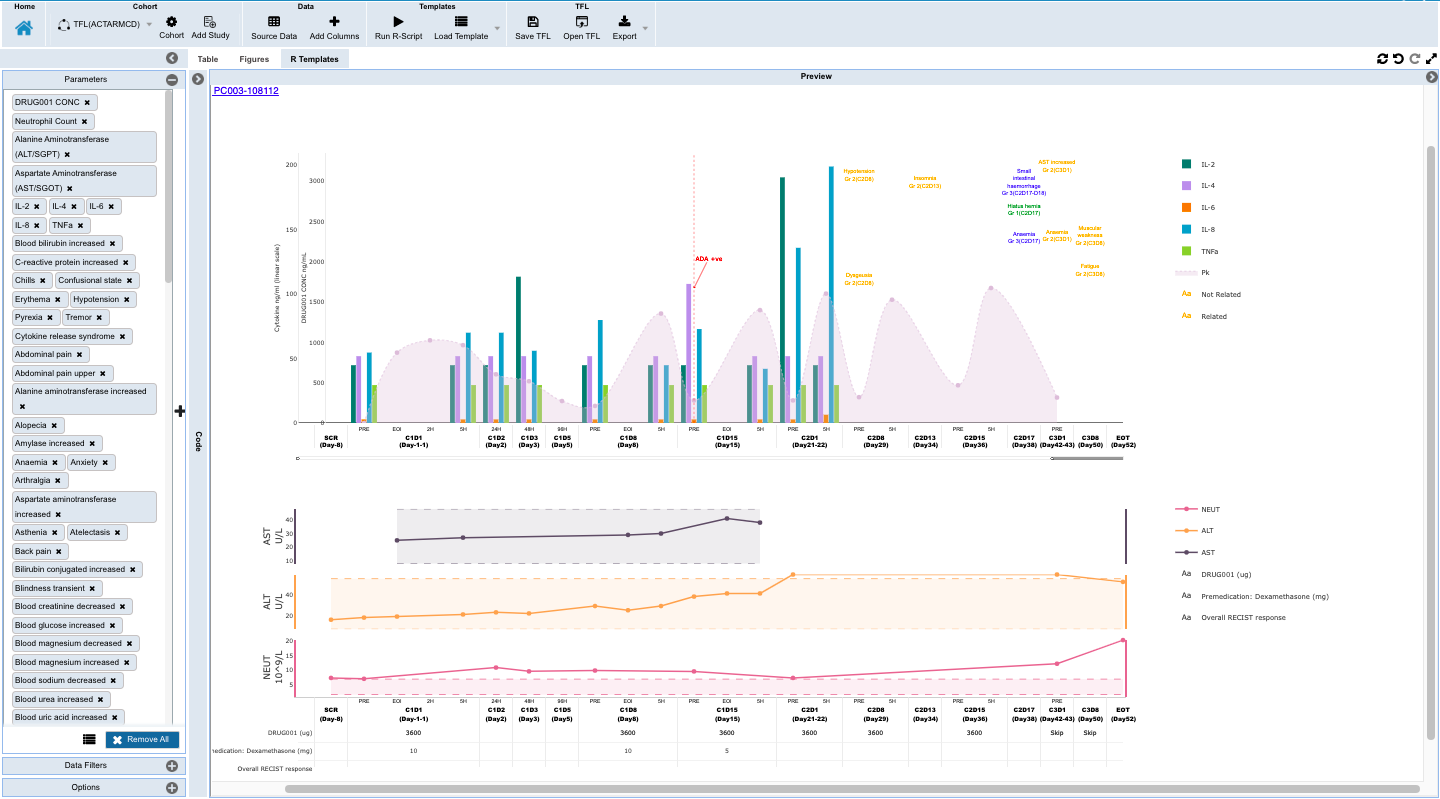 Monitoring individual patients for safety and efficacy in integrated longitudinal view for dosing, events, lab, PK and biomarker data.
To scan through the tabulated data for each subject integrated with EDC, PK and Biomarker data along with curated notes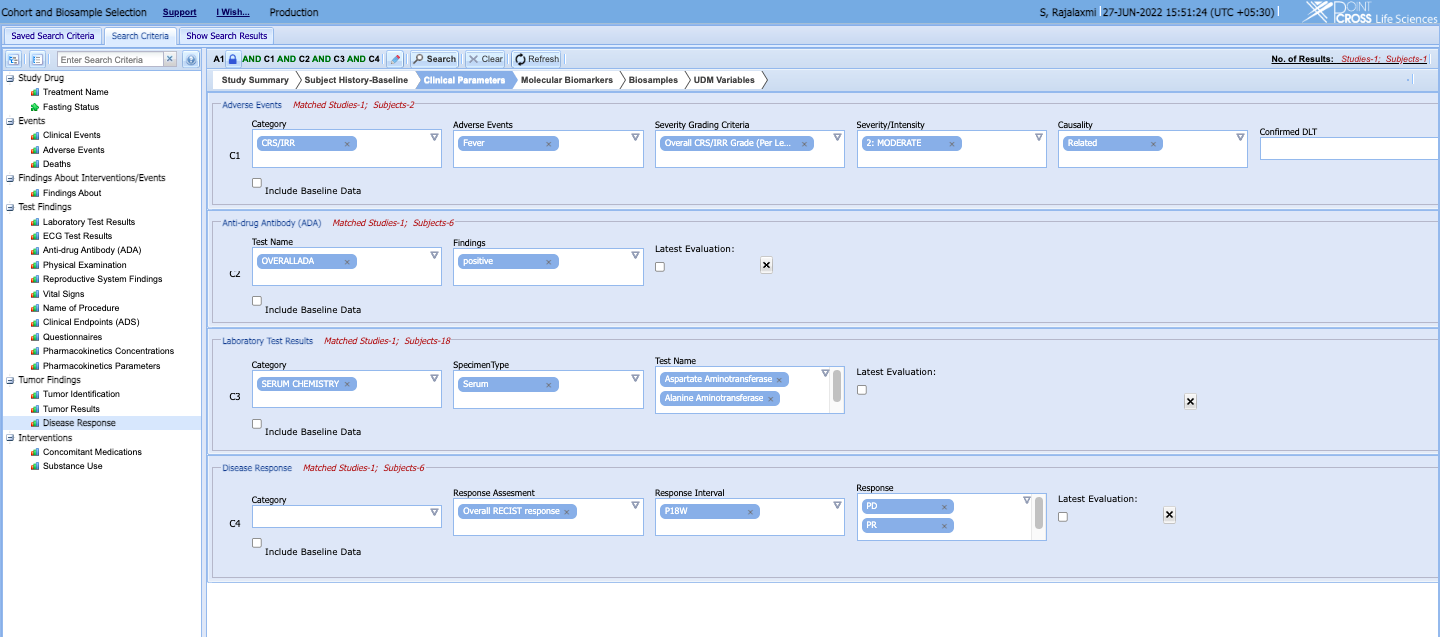 Stratified search and cohort building
Customized statistical analysis of the cohort with provision to save as a TFL in your personal workspace or collaborate with team for insight generation